Insight, Swimming Pool Design
How to Customize Your Outdoor Living Space with the Help of a Phoenix Landscape Pool Design Expert
Why do people get in a rut and end up settling for less? Sometimes it's because we don't realize what we are missing out on or are apprehensive about the supposed disruptions and effort it will take to make a change. We might say, "I don't know what I don't know. I don't know where to start, and I'm afraid to make a costly mistake."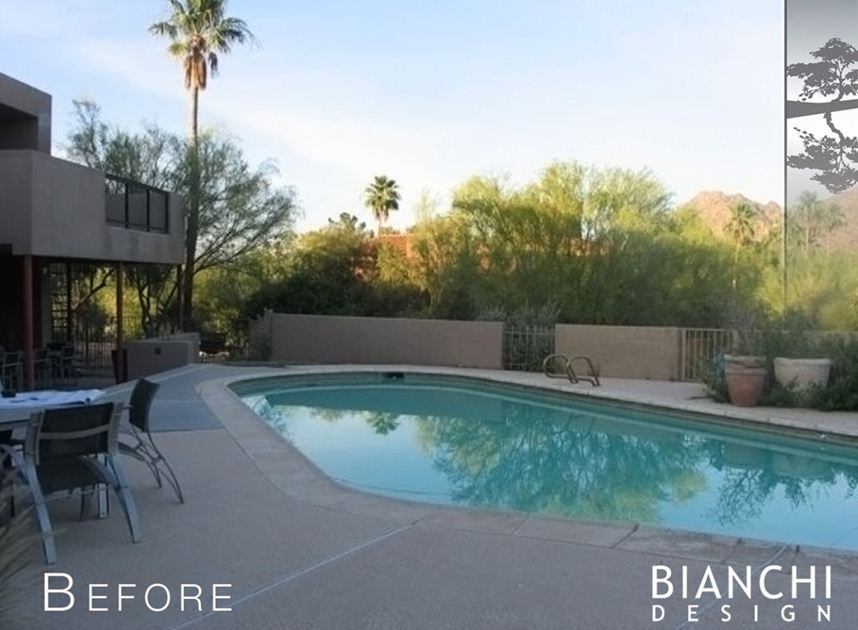 Or, like the homeowner who recently demolished a dysfunctional and off-putting, non-inviting backyard and pool design and had it completely redone with the help of Phoenix landscape design and pool experts, we fear the embarrassment or financial regret that comes from having made the wrong or uninformed decision. This is exactly where the right choice of expert can help. A custom pool designer and landscape design expert can act as a guide to help you: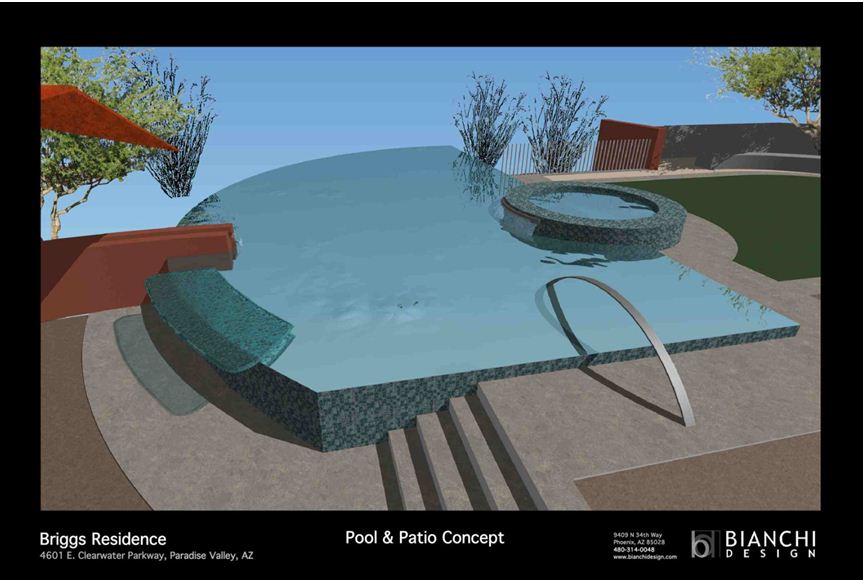 1)
Discover opportunities they never took into account.
Sometimes it's not enough to know your back yard like the back of your hand when it comes to designing or redesigning the outdoor living space for a swimming pool that beautifully integrates in the new environment. An expert landscape designer and swimming pool builder offers clients valuable insights to help them picture their construction project in a completely new way. 2)
Sort priorities and get a better grasp on the whole.
Designing your outdoor space and building a swimming pool can be a daunting construction project, and you might feel overwhelmed at one point or another. This doesn't have to be the case if you are assisted by an expert landscape designer/builder who has been through the process numerous times and knows how to anticipate possible glitches and obstacles. An experienced landscape designer/builder can help you assess needs and sort out priorities to make sure the design and construction process go as smoothly as possible. 3)
Manage and resolve conflicting ideals.
People lacking design training and expertise might realize they are stuck with conflicting desires, that there is an incompatibility between what they dream of and what the outdoor space allows them to do, or that there is a stylistic disruption between the design of the patio as they see it and the design of the swimming pool. The expert designer can help find solutions for problems of this kind, balancing esthetics and lifestyle.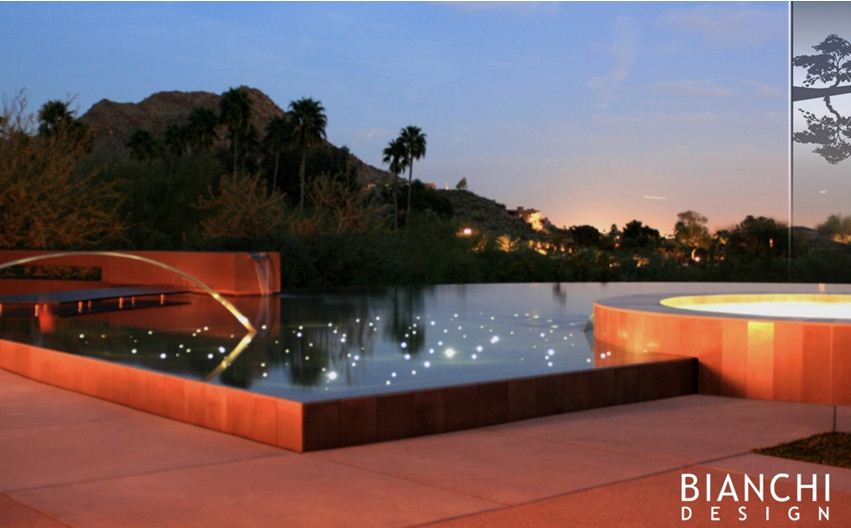 4)
Provide trusted installers to bring a dream to reality so that clients can get back to doing what they need to do.
A reputable landscape design expert is also an experienced builder who knows what it takes to supervise a construction process and has a reliable team behind him to help him make the homeowners dream come true. He constantly keeps in touch with the clients consulting them throughout the design and construction process, while at the same time has the experience and ability to keep a multi-operational construction project under control.