When it comes to companies that create custom, beautiful pool designs and build them, bigger is not always better. Salespeople of large and small companies alike are not generally versed in architectural strategies and principles, so that a pool or landscape becomes one with the home. Even their "custom from scratch" solutions can be forced and disjointed, out of sync with the space if they aren't sensitive to the subtleties needed to blend, transition, and integrate. The unenlightened proceed with the idea that a pool is an attachment to a space, and that more is better when it comes to "stuff."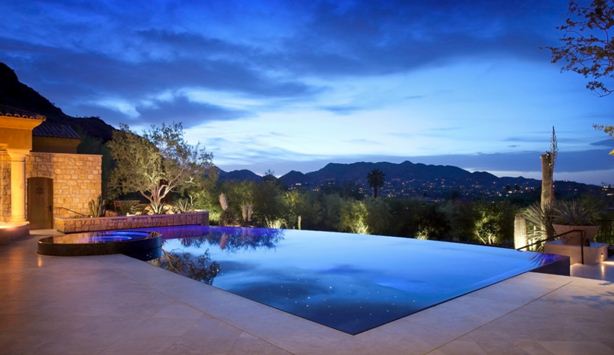 "Wait a second," you say. "Aren't those 'production-oriented pool companies' you've been talking about usually the best, like a well oiled machine? I mean, how else would they have gotten where they are?" Bigger pool companies usually don't get big the same way other companies do, that is by slowly building their business over time. Most high production pool companies are in bed with tract and semi-custom homebuilders, and they punch out scores of cookie cutter pools in an assembly-line style. In fact, at most companies (especially the bigger ones), supervision of projects by the salesperson/designer is referred to as "meddling," because if they aren't selling the next job, they are taking away from profits. Just because a company offers "custom design services" doesn't mean that they have the finesse to deliver what is appropriate for your project. The design that will truly give you what you want can be elusive to the sensibilities of most. If you want something that looks exactly like what everyone else in a cookie cutter subdivision has, then you want the big store. If you want to help a pool salesman sell more and make his monthly numbers, then you want the big store. Or, if you think more is better, and you're willing to give cart blanche to a salesperson, then you want the big store.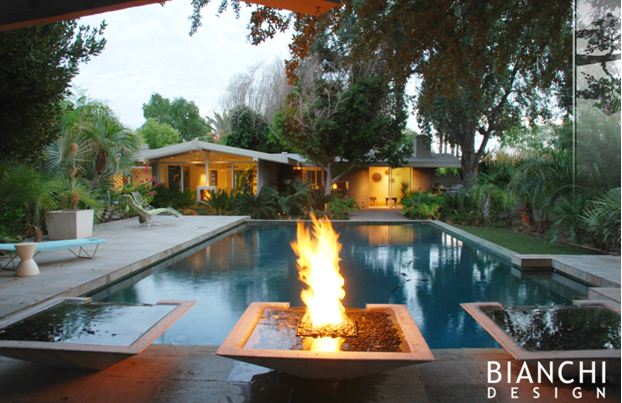 But if you want your backyard to enhance the beauty of your home, seamlessly become part of the landscape, and look like the kind of place you'd want to go on vacation, you want a true custom pool designer who can offer you unique pool design, before speaking to the contractor who will want to rush out and build something immediately. Here are the most important benefits of working with a smaller, custom pool designer in Arizona:
Supervision- they participate in both design and construction equally
True Design – design that is according to artistic principles and architecturally mindful
Personal Service – they are available to comfort you, discussing and explaining their strategies to you, guiding you through a process that you are likely unfamiliar with.
Same protection that big stores offer (manufacturer warranty)
Smaller companies that celebrate and encourage a designer builder approach are the only way to get the ultimate in unique pool design. They make sure the designer is in constant contact with the builder. Both the designer and the builder are thoroughly familiar with the design and construction plans and both of them will spend hours supervising your project. A well-run, smaller company built on sound business principles makes sure the job is done right from the beginning by careful planning and direct supervision. One such company that specializes in custom pool design Arizona is Bianchi Design. Bianchi Design is known for producing quality work that transforms outdoor living spaces into works of art.